People across the New Bern, Kinston, and Havelock, NC, communities know that their tires are the most critical pieces of their car or truck. Nevertheless, even though your tires allow your car to go, they're also subject to many different concerns that'll have you wanting to know where are the most useful tire services near me.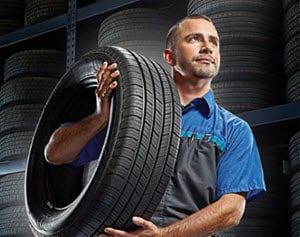 In this post, we'll provide you with symptoms that your tires are worn and we'll let you know what you should do should your tires need to be repaired or swapped.
Are Your Tires Worn?
Multiple symptoms will tell you that your tires are worn or should be repaired. Probably the most evident sign (besides a flat tire) is vibrations or pounding. Should you notice this, and you find it feels as though it's originating from under the seating, it's possible that your rear tires are unbalanced. If your automobile pulls to a single side as you're driving, one of your tires is low on pressure. The direction that your automobile pulls will tell you which tire is damaged.
Whenever you perform a visual investigation of the tires, you'll want to look for numerous things. Fractures or bumps suggest outside issues, which without a doubt will end up in a lagging air leakage. Your tires might be salvageable; however, it's far better to receive a professional opinion.
It's important to think about tread depth when inspecting your tires. Tread allows your tires to retain traction when you're out. This is particularly significant in slippery weather conditions, due to the fact that tires with more tread depth can hold the roadway better.
You may use a penny to check your car's tire's tread level. Grab the penny and put it upside down in the track. If you can see the top of the president's profile, there's not adequate tread, and you should really consider replacing the tires.
What's Troubling Your Tires
There are numerous ways in which the car's tires can wear too rapidly. Too much heat has never been great for your vehicle's tires since it boosts the tire pressure. The way in which you drive is a second ingredient that affects tire life. If you're the type of vehicle owner that utilizes excessive and short braking, this could not only wear the tires too early, but you might also break down your brakes.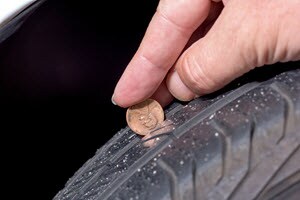 Finding Reliable Tire Service
When you notice any kind of damage or abnormal wear on the tires, you should really treat it promptly. If you're on the lookout for premium tire care in the New Bern, Kinston, and Havelock, NC, areas, look no further than Pecheles Honda. The tire center is here to assist you.
Whether you want a repair or a new set of tires, you can expect all of us to help you discover the optimal course of action so you can get your vehicle back on the street. Schedule your tire service appointment today!