When you're shopping for a used car, van, SUV, or truck in the New Bern, Kinston, and Havelock, NC, areas, you'll need to really know what to search for. Acquiring an ordinary knowledge of the benefits and limitations of pre-owned cars on top of being aware what it is you're looking for will help make sure that you're content with the automobile you drive off the dealership lot. In this used car buying guide, we'll prepare you for your trip toward locating a quality pre-owned automobile. This is your ultimate used car checklist.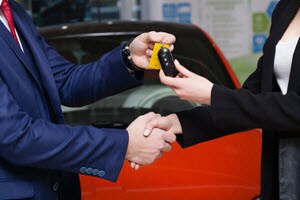 Used Car Research
When you're investing in a used car, you don't need to browse the car dealer to see their inventory. Often, you can easily investigate inventory of pre-owned vehicle dealerships on their website. It's possible to shave off time when acquiring your next car, but there are a number of questions you might want to answer for the greatest possible results.
Are you looking for a car, truck, or something in between?
How much can you spend?
What features are most important to you?
Are there any CPO vehicles on the lot?
Don't just look up the model, but research the trim level too.
Does the vehicle have the features you're interested in?
Does it have the safety features you want?
Inspecting a Used Car
After you've surfed the selections of your local used vehicle dealers, it's important to visit the dealership and have a better glimpse of the actual vehicle you like the most. Seeing the vehicle in person will be useful in lots of ways. Admittedly, you'll need to determine what to look for. 
Does the vehicle look the same as it did online?
Is there any damage?
What's the quality level of the interior?
Get a CARFAX Vehicle History Report™ to learn more about the vehicle and its previous ownership and maintenance.
Get Expert Advice
Having a buddy who works on cars for a living may benefit individuals with more than your everyday car care. They possess an expertise on motors, which will help you when the time comes to locate the best pre-owned automobile. Take them around when you go to check out pre-owned automobiles in person. Have them glance underneath the hood to find out if everything appears suitable.
Is everything in the right place?
Are there any signs of wear or damage?
Does it need maintenance?
Arrange Your Test Drive
Among the finest methods to determine if an automobile is right for you is by getting behind the wheel. The test drive is regarded as the most important aspect of the research process. It's also the most interesting.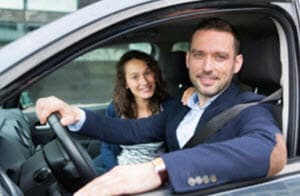 What are your thoughts on the handling?
Are the pedals touchy?
Does the transmission respond?
Did you have fun taking the car on a test drive?
Now that you've read this post, it's time to get the most from your used vehicle buying experience. This used car buying guide will allow you to look for the best possible used car or truck. This way, you aren't required to overthink finding a car, mainly because you'll know what to look for.
This instructional article was brought to you by our team at Pecheles Honda, the dealer that proudly serves drivers in the New Bern, Kinston, and Havelock, NC, areas. Contact us today for more information on our pre-owned car and truck collection.