When you're looking at getting a new car to travel around New Bern, Fairfield Harbour and River Bend, NC areas, one of the first choices you'll have to make is exactly how to get your new automobile. Even though there are many alternatives for purchasing a car, the most popular financing options are buying and leasing.
Yet, like other things in life, buying and leasing both contain their good and bad points, making it a wise idea to explore each solution. You may get more info about buying vs. leasing, which is perfect for you and how you can get your desired vehicle at any reliable dealership.
Leasing Pros & Cons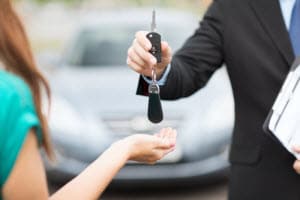 Before, leasing a car was usually restricted to business functions. Nowadays, however, an increasing number of people choose to lease their vehicles in place of managing long-term loans.
The primary advantage of leasing is that you're usually capable of getting a more valuable model than you might alternatively. In addition, the month-to-month lease repayment is frequently less than a loan.
Then again, there are many shortcomings to leasing. The most crucial disadvantage to leasing an automobile is that the lease will most likely come with a yearly mileage limit; if an individual exceeds this range, he or she may need to pay high-priced penalties and fees.
As soon as your lease is up, you simply give the vehicle to the dealer, with absolutely no trouble and zero musses.
What Happens if You Buy a Vehicle?
For buyers in New Bern, Fairfield Harbour and River Bend, NC areas that decide to have their automobile for an extended period of time, purchasing an automobile is actually a more sensible choice. Unlike leasing, where you deliver your car following a designated duration and gain no equity, if you choose to finance a vehicle, you'll eventually own it outright and may employ its worth to shop for a totally new ride when you need to.
The biggest downside with the purchase of your car has to do with worth, which is determined by current market values. Additionally, financing an automobile regularly requires a pricey down payment, which usually blocks numerous motorists from getting the precise car or truck that they're looking for. Also, your vehicle's monthly payments may end up being extremely high, according to the loan terms and conditions and the amount.
Buy or Lease?
Seeing that you learned all about financing vs. leasing, you're better equipped to determine which choice is best for your needs. Commonly, opting to buy or lease an automobile will depend on your distinct spending budget. If you prefer a new car or truck, but are thinking about larger monthly payments, then leasing is most likely the suitable answer. If you wish to be sure that you'll get a return on your investment, then purchasing is definitely a better decision.
The Honda Leadership Leasing Program
For many, the best way to start driving your new Honda vehicle is to work with Honda Financial Services on the Honda Leadership Leasing program. This program offers a full range of options to those considering a lease for a new Honda vehicle. Get flexible payment terms, multiple mileage allowances and more.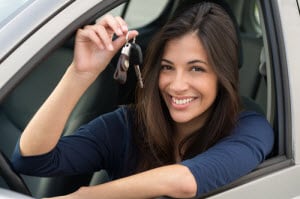 Even better, when you choose Honda Leadership Leasing, you get peace of mind that only comes with GAP coverage so that the full value of the car is protected in case of a major accident, and we offer waives on excess wear and use or damage. This means that you can enjoy your new Honda without any of the stress or hassle that might otherwise come with a lease. Just focus on the road and enjoy the drive!
What Happens at the End of a Lease?
When your lease ends, you have a number of options available to ensure you've still got a vehicle to get you around town. You can return your vehicle and lease a new Honda right away. For many, this is the ideal option as it means you're always driving a new car that's under full factory warranty protection. You'll have an inspection of your vehicle to ensure that it's still in good shape, and you'll deal with any damage, wear or other obligations for which you might be responsible. Then, you can talk with the sales representative about your new lease deal!
Alternately, if you love the car you've been driving for the past few years, you can purchase it outright by working with Honda Financial Services to get a great finance deal with outstanding interest rates and incentives. Many people are even able to maintain their monthly payments at or close to the same level when they buy out a lease. There's no need to worry about mileage charges, excessive wear or damage.
Finally, if you'd like to explore other options, you can simply return your leased vehicle to Honda, close out the deal and walk away. There's no questions asked, no fuss and no hassle. The dealer will inspect your vehicle at some point during the last two months of your lease and will let you know if there is any excessive damage or usage for which you might be responsible, as well as working with you to close any other obligations. At that point, the lease is over!
Special Incentives to Buy or Lease
Whether you decide to buy or lease, there are special incentives available that you might be able to use to your advantage. Are you a recent college graduate? Take advantage of our College Grad Program. Likewise, our men and women in uniform can take advantage of our Military Appreciation program. Both of these allow for special deals and incentives that can make buying or leasing a Honda car or SUV much more affordable. All you have to do is stop into Pecheles Honda to talk with our sales reps and see how you can get into the car of your dreams.
Buying vs. Leasing at Pecheles Honda
Once you've made your choice involving buying vs. leasing, you'll need to obtain your new ride from a reliable dealer, which is why it's important to make sure to stop by Pecheles Honda today. In addition to giving you a premium assortment of new and used cars and trucks, our Honda dealership has a practiced and thoughtful finance team who can help you examine what you can do for buying or leasing to ensure you get the funds you'll need.